On the pathway with difficulties and problems, in order to attain a mutual success with a customer, the bond is then made as a true friend and partner who are ready to offer each other a real assistance. Behind the success, we have built a solid ground, guidelines and opportunities in augmenting the production and service capability. Our firmly established structure is always ready to raise the product quality standard and to give the value to our brand "A.L.K." for the biggest fame and the more prominent status in our specific field.
The logo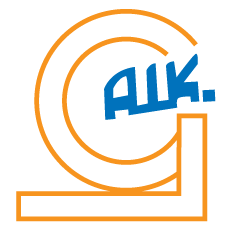 is the symbol of precision and reliability.
Precise at "design the product quality" to meet the requirements.



Precise at "cost-effective" when comparing the products to the specifications and terms.



Precise at "time frame" when comparing the production lead time to the target time span.



Precise at "services" when considering how we tackle the problems and find out the causes and the effectiveness of our operation.
A.L.K. Calibration Laboratory
A.L.T. Precision Tools Co., Ltd.